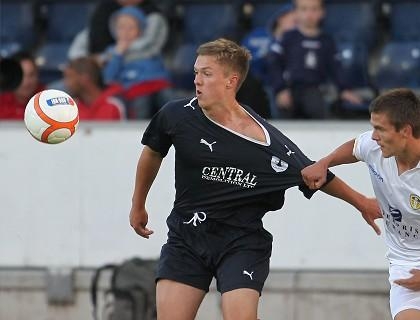 Bairns ease past Morton

Falkirk enjoyed a goal rush either side of half-time to open their account for the season with a 3-1 win over Morton.

Rory Loy opened the scoring on 40 minutes with a curling left-footed effort after Philip Roberts' shot was saved by Derek Gaston. The striker doubled his tally just before the break when he intercepted a poor pass by Michal Habai and slotted past the keeper.

Phil Roberts made the game safe for Falkirk two minutes into the second half with a powerful right-footed strike into the top corner.

Reece Hands found the bottom right-hand corner from 20 yards in the dying stages but itwas nothing more than a consolation for Morton, who failed to build on their opening-day victory.



Source: PA
Source: PA